Microbial Contamination Found from Improper Crawl Space Ventilation
Submitted by DavinStrand on Mon, 08/10/2009 - 17:04.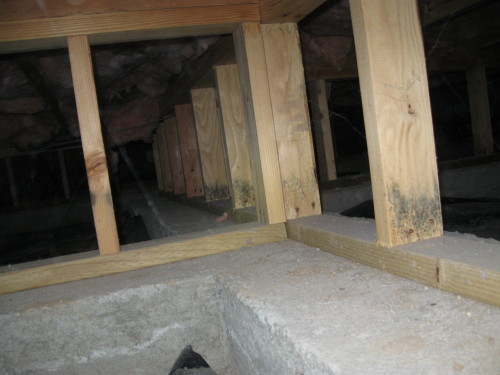 Microbial contamination was found in this Meridian Idaho home inspection from improper crawl space ventilation. Insulation was found to be blocking vents not allowing for proper ventilation. At some point the dryer vent was down putting moist air into crawl space adding to the problem.

Posted in